Volume 30, Issue 1 (2021)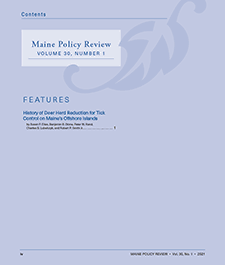 Changes to Maine Policy Review Online Edition.
Starting with volume 30, number 1, Maine Policy Review will start releasing articles incrementally, rather than waiting until we have a full issue's worth of material.
Printed copies will be available at the end of each calendar year.