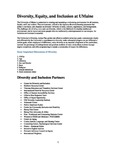 Diversity, Equity, and Inclusion at UMaine Report
The content was captured from the webpages of the University of Maine by Matthew Revitt, University Archivist on January 13, 2021.
Description
Report on diversity, equity, and inclusion at the University of Maine for students, faculty, staff, and visitors.
This paper has been withdrawn.
Rights Statement