Title
Preview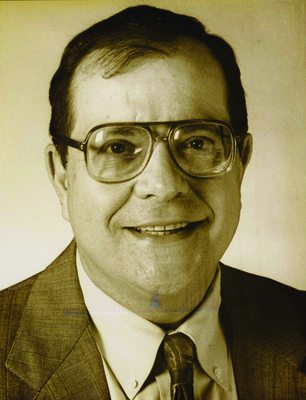 Description
Joseph M. Genco was born April 13, 1939. He earned his B.S. in Chemical Engineering at Case Institute of Technology in 1960, and his M.S. and Ph.D. degrees in Chemical Engineering at Ohio State University in 1962 and 1965 respectively.
Genco began his career at Battelle Memorial Institute in 1965. He joined the University of Maine Department of Chemical Engineering as an Associate Professor in 1974. In 1976 he was named Calder Professor of Pulp and Paper Engineering. He was promoted to full-Professor in 1980.
Starting in 1976, Genco taught the University's pulp and paper courses as well as developing an active industrial consulting practice. In 1992, he was named Director of the University of Maine Pulp and Paper Pilot Plant and began a three-year term as Interim Chemical Engineering Department Chair.
With his own research interests in oxygen delignification, refining, pulping, and pulp bleaching, Genco directed more than 30 Ph.D. and M.S. theses students through the program. He has published in excess of 100 technical papers.
According to Genco, "Oxygen delignification has emerged as an important processing technology for bleach plants in the 21st century. Understanding the effect of process conditions in an oxygen stage on fiber properties, especially inter-fiber bonding has great industrial significance, because inter-fiber bonding influences virtually all paper properties. The objective of this work is to investigate fundamentally how oxygen bleaching effects inter-fiber bond strength."
Genco's association with the Pulp and Paper Foundation began in 1976 when he joined the faculty of the Pulp and Paper Summer Institute. He participated on the Open House committee for 20 years. He was a member of the Research Committee since 1977.
Rights and Access Note
This Item is protected by copyright and/or related rights. You are free to use this Item in any way that is permitted by the copyright and related rights legislation that applies to your use. In addition, no permission is required from the rights-holder(s) for non-commercial uses. For other uses, you need to obtain permission from the rights-holder(s). For more information, contact Special Collections.
Keywords
Chemical engineering, Pulp science, Paper manufacturing
Rights Statement