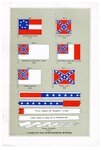 Description
A document providing descriptions and illustrations of the flags of the Confederate States prepared by the United Confederate Veteran Headquarters in 1907.
Digitized from Box 278, folder 12.
Please note: Libraries and archives collect materials from different cultures and time periods to preserve and make available the historical record. As a result, materials such as those presented here may reflect sexist, misogynistic, abusive, or discriminatory attitudes or actions that some may find harmful or difficult to view.
Disciplines
Military History | Social History
Recommended Citation
United Confederate Veterans, "The Flags of the Confederate States of America" (1907). Paul W. Bean Civil War Papers. Item 78.
https://digitalcommons.library.umaine.edu/paul_bean_papers/78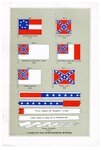 Included in
Rights Statement