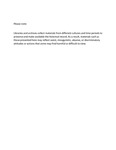 Description
A pamphlet describing the aims and purposes of the Ku Klux Klan compiled by the Exalted Cyclops of Monroe Klan Number 4, Realm of Louisiana, circa 1920. A note in handwriting on the back reads, "Augusta, Maine."
Digitized from the Paul Bean Collection, box 281, folder 48.
Please note: Libraries and archives collect materials from different cultures and time periods to preserve and make available the historical record. As a result, materials such as those presented here may reflect sexist, misogynistic, abusive, or discriminatory attitudes or actions that some may find harmful or difficult to view.
Keywords
KKK, Ku Klux Klan, racism, immigration, religion, Maine
Disciplines
Military History | Social History
Recommended Citation
Ku Klux Klan, "Principles and Purposes of the Knights of the Ku Klux Klan" (1920). Paul W. Bean Civil War Papers. Item 72.
https://digitalcommons.library.umaine.edu/paul_bean_papers/72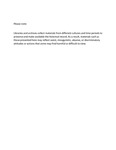 Included in
Rights Statement