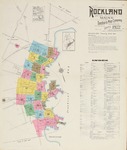 Title
Files
Download
Download Sheet 1 and Index as a .pdf file (1.6 MB)
Download Download sheet 01 (JPG) (4.8 MB)
Download Download sheet 02 (JPG) (3.5 MB)
Download Download sheet 03 (JPG) (3.6 MB)
Download Download sheet 04 (JPG) (3.4 MB)
Download Download sheet 05 (JPG) (3.8 MB)
Download Download sheet 06 (JPG) (3.9 MB)
Download Download sheet 07 (JPG) (3.4 MB)
Download Download sheet 08 (JPG) (2.9 MB)
Download Download sheet 09 (JPG) (3.7 MB)
Download Download sheet 10 (JPG) (3.3 MB)
Download Download sheet 11 (JPG) (3.6 MB)
Download Download sheet 12 (JPG) (3.3 MB)
Download Download sheet 13 (JPG) (3.7 MB)
Download Download sheet 14 (JPG) (4.0 MB)
Download Download sheet 15 (JPG) (3.6 MB)
Download Download sheet 16 (JPG) (4.0 MB)
Download Download sheet 17 (JPG) (3.4 MB)
Download Download sheet 18 (JPG) (3.7 MB)
Download Download sheet 19 (JPG) (3.7 MB)
Download Download sheet 20 (JPG) (4.2 MB)
Download Download sheet 21 (JPG) (4.0 MB)
Download Download sheet 22 (JPG) (3.8 MB)
Download Download sheet 23 (JPG) (4.4 MB)
Download Download sheet 24 (JPG) (3.5 MB)
Download Download sheet 25 (JPG) (3.9 MB)
Download Download sheet 26 (JPG) (3.4 MB)
Download Download sheet 27 (JPG) (3.7 MB)
Description
Maps of Rockland, Maine, at a scale of 1:600 or 50 ft. to an inch. The original color maps are on sheets 64 x 54 cm. Sheet 1 includes an index of the area covered on the remaining sheets.
Rights and Access Note
Raymond H. Fogler Library is providing access to these materials for educational and research purposes. Rights assessment remains the responsibility of the researcher. No known restrictions on publication.
Publisher
Sanborn Map Company
Keywords
maps, fire insurance, buildings, downtown, Rockland, Knox County, Maine
Disciplines
Geography | History
Recommended Citation
Sanborn Map Company, "Rockland, 1922" (1922). Sanborn Maps of Maine. 219.
https://digitalcommons.library.umaine.edu/me_sanbornmaps/219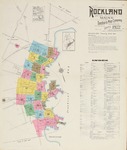 Included in
Rights Statement