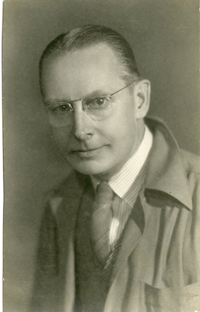 Collection Overview
Guy Kendall's career as a race track photographer followed the course of Maine harness racing from 1924 to the formation of the Maine State Racing Commission in 1936, through the peak of the sport's popularity in the early 1940s. With the arrival of World War II, the popularity of harness racing started to wane. Post-war construction of the Interstate Highway system shifted public interest away from state fairs and harness racing to a burgeoning American car culture. The advent of independent automobile travel devastated the railroad industry that supported harness racing throughout New England, Maine, and the Canadian Maritimes. Due to the loss of rail service to quickly and cheaply transport horses and spectators to race events, harness race tracks rapidly disappeared from the landscape.
Historical Significance
The Guy Kendall Collection as of historical significance for several reasons. It records a period in Maine's history when horsemen and animals thrived economically and competitively. The collection documents the early careers of a number of drivers and horses inducted into the Immortals Hall of Fame at the Harness Racing Museum and Hall of Fame, Goshen, N.Y.
Finally, the archive meticulously documented by Kendall, captures race track ephemera otherwise lost to time. Score cards and race programs document lineage for horses long-forgotten by all but the families who once owned them. Kendall's handwritten notes of race results coupled with his photographs replicate, as much as anything can, a day at the harness racing track in early 20th century Maine.
Provenance
The Guy Kendall Collection of over 11,000 photographs and pieces of race track memorabilia was purchased from the photographer in the early-1980s by Roger and Mindy Smith, Wilbur Hammond, and Jean Bryer, with an eye toward preserving the items for future generations. The collection was donated to Fogler Library Special Collections in 2005 by Wilbur Hammond, Jr.
Browse the Kendall Collection: