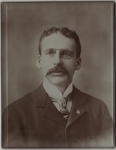 Files
Download
Download Collection Finding Aid (272 KB)
Description
The Stetson family papers consist primarily of the business and personal papers of George Stetson, his sons Edward and Isaiah Kidder, and Isaiah's son Irving G. Stetson. They reflect the involvement of the Stetsons in the lumbering, slate mining, ice harvesting, and banking businesses in Bangor, Maine, the northern woods of Maine, and in New Brunswick.
The papers are arranged in two series: Business Records and Personal Papers. Each series has several sub-series. The collection was largely unarranged upon its arrival at the Fogler Library so the processing archivist imposed an arrangement scheme, basically chronological within each series. Folder titles were left as the Stetsons had assigned them with additional information added when necessary for clarity.
The Business Records series is arranged with each company as a sub-series in approximate order of its incorporation or existence. Within each sub-series, if present, the materials include administrative records of the Board of Directors and the executive staff, continuing with financial, purchasing, sales, production and personnel records. Typically administrative records include acts of incorporation and by-laws, lists of directors and stockholders, minutes of meetings, stock certificates, deeds, mortgages and leases, court records and agreements or contracts. Executive or staff records are those of persons involved in the day-to-day running of the company and often include correspondence, insurance and tax records, internal reports, and subject and reference files.
Financial records include property inventories or appraisals, statements of accounts, assets and liabilities, ledgers, journals, cashbooks, daybooks, bank statements, cancelled checks, and bills or accounts payable and receivable. Purchasing records include bills and receipts, order books, and vouchers.
Sales records consist of sales journals, price lists, records of goods on hand, orders, freight bills, and bills of lading. Production records include weekly or monthly production totals, stock inventories, mill tallies, etc. Personnel records include job applications, contracts, accident reports, payrolls, and time books.
The series outline and description which follows gives a short history of each company and indicates the involvement of the Stetsons in that company. It also lists the major types of records found in each sub-series.
Keywords
Business and Industry
Size of Collection
30 boxes (12 linear feet, 36 cubic feet)
Dates of Collection
146-1952, bulk 1880-1925
Manuscript Number
SpC MS 0480
Recommended Citation
Special Collections, Raymond H. Fogler Library, University of Maine, "Stetson Family Papers, 1846-1952" (2015). Finding Aids. Number 62.
https://digitalcommons.library.umaine.edu/findingaids/62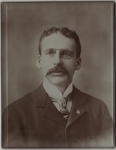 Included in