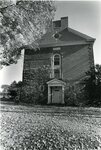 Files
Download
Download Collection Finding Aid (113 KB)
Description
The University of Maine Honors Program began in 1935 and transitioned into the Honors College in 2002. In 2002, the Honors College relocated from the original Robert Thomson Honors Center, constructed in 1975, to the newly renovated Center on the first floor of Colvin Hall. The Center had been named in honor of Robert B. Thomson in 1983. Thomson was the director of the Honors Program from 1962-1977. The first director of the Honors College was Charles (Charlie) Slavin, who passed suddenly on July 30, 2012. The Charlie Slavin Research Fund was established in 2012 and a terrace honoring him was constructed in 2013 outside Colvin Hall.
The Honors College considers all first year students who apply to UMaine for membership in Honors. Students in the Honors College (and Honors Program before this) produce a Honors Thesis. An archive of Honors Thesis can be found online in DigitalCommons@UMaine.
The record group contains material created and curated by the University of Maine's Honors College. The records include administrative material regarding operations of the Honors College including: annual reports, newsletters, publicity material, handbooks, material regarding the organization of various celebrations and Maine Scholars Day, INBRE-ME grant project, minutes from Honors Council and Honors Program Task Force meetings and reports, and various photographs of staff, visiting lecturers, students, and buildings. The record group also contains architectural drawings and plans for Colvin Hall and details of renovations to the Hall, where the Honors College is housed, and biographical information regarding Charles (Charlie) Slavin.
Disciplines
Higher Education
Size of Collection
5 boxes
Dates of Collection
1974-2020, bulk 2000-2010
Manuscript Number
UA RG 0006.012.002
Recommended Citation
Special Collections, Raymond H. Fogler Library, University of Maine, "Honors College (University of Maine) Records, 1974-2020" (2022). Finding Aids. Number 533.
https://digitalcommons.library.umaine.edu/findingaids/533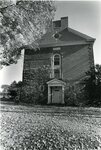 Included in