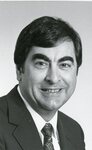 Files
Download
Download Collection Finding Aid (91 KB)
Description
Thomas (Tom) D. Aceto was born March 12, 1937 in Schenectady, New York. He received a B.S. in 1959 from State University College in Potsdam, New York. Aceto received a M.S. from Southern Illinois University in 1961 and an Ed.D. from Indiana University in 1967.
Aceto came to the University of Maine in 1978 as Vice President for Student Affairs and Cooperative Associate Professor of Education. From 1984-1987 Aceto was Vice President for Student & Administrative Services and from 1987-1991 he was Vice President for Administration. In 1991, Aceto left the University of Maine to become the president of North Adams State College, MA, a post he held until 2002.
The records contain textual information created and curated by University of Maine professor and administrator Thomas (Tom) D. Aceto. The records were transferred by Charles Rauch, Jr., Vice-President for Business and Finance and likely only represent a small subset of the records created by Aceto deemed worthy of retaining by Rauch. The record group contains details of the relationship between the Bangor Symphony Orchestra and the University of Maine, including correspondence and agreements. Also found in the record group are correspondence, agreements, financial, operations and staffing, and collection information regarding the Hudson Museum, Maine Center for the Arts, and University of Maine Press.
Disciplines
Educational Administration and Supervision | Higher Education
Size of Collection
1 half-size box
Dates of Collection
1986-1991
Manuscript Number
UA RG 0011.063
Recommended Citation
Special Collections, Raymond H. Fogler Library, University of Maine, "Aceto (Thomas D.) Papers, 1986-1991" (2022). Finding Aids. Number 532.
https://digitalcommons.library.umaine.edu/findingaids/532