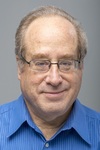 Files
Download
Download Collection Finding Aid (109 KB)
Description
Howard Paul Segal was born on July 15, 1948, in Philadelphia, Pennsylvania. He received a B.A. from Franklin & Marshall College and an M.A. and Ph.D. in History from Princeton University. Segal first came to the University of Maine in 1986 as an assistant professor of history and also the associate director of the Technology and Society Project in the College of Engineering. In 2020, Segal was awarded emeritus status by the University of Maine.
Segal was a prolific author, among the books he authored were "Technology in America: A Brief History", "Recasting the Machine Age: Henry Ford's Village Industries" and "Technology and Utopia". Segal was also active in Phi Beta Kappa and helped organize the visiting scholar program for the University of Maine's Delta Chapter. Segal taught at the University of Maine until his death in 2020.
The records contain textual information created and curated by Howard P. Segal who was a nationally-known scholar on the history of technology. The records cover part of his time as a faculty member at the University of Maine and author. The series Teaching, Publications & Research Records contains draft manuscripts of publications authored by Segal, clippings of reviews of Segal's works and written by Segal of other's works, clippings of various articles written by Segal, syllabi for courses Segal taught at the University of Maine, and information regarding research grants for which Segal applied. The record group also includes material related to Segal's support of LGBTQ youth.
Keywords
Education, Science and Technology
Disciplines
Higher Education | History of Science, Technology, and Medicine
Dates of Collection
1974-2019, bulk 1989-2010
Manuscript Number
UA RG 0011.055
Recommended Citation
Special Collections, Raymond H. Fogler Library, University of Maine, "Professor Segal (Howard P.) Papers, 1974-2019" (2021). Finding Aids. Number 519.
https://digitalcommons.library.umaine.edu/findingaids/519