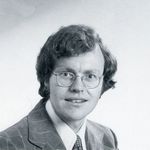 Files
Download
Download Collection Finding Aid (87 KB)
Description
William "Bill" E. Glanz graduated from Dartmouth College and the University of California, Berkeley, where he earned his Ph.D. in zoology with a dissertation on the Comparative Ecology of Small Mammal Communities in California and Chile.
Professor Glanz came to the University of Maine in 1979 and stayed for 34 years as an Associate Professor in the School of Biology and Ecology. His research interests focused on the ecology, behavior, and conservation of birds, mammals, and amphibians. Among his many research projects were studying the effects of tidal restriction on breeding success in Saltmarsh Sharptailed Sparrows in Maine; status and conservation of Rusty Blackbirds in northern Maine; behavior of amphibian larvae in relation to environmental stressors, including predators and UV radiation; community structure of amphibians in Acadia National Park and effects of beavers on species distributions; wintering ecology, population responses, and conservation of Harlequin Ducks in Maine; foraging habitat selection and roosting habitats of bats in coastal Maine.
William Edward Glanz was born in Ypsilanti, Michigan, on January 27, 1949 and died in San Diego, California on June 14, 2014.
The record group includes field notes and data from Glanz's research into small mammal communities in California and Chile that formed part of his Ph.D. in Zoology from the University of California, Berkeley in 1977.
There are also research notes, correspondence, and papers regarding research for his Astro expedition, project in Alaska on the "Abundance, Feeding Behavior and Impact of Brown Lemming on Tundra Vegetation", mammals on the Barro Colorado Island, red squirrels, "Ecological Relationships of Two Species of Akodon in Central Chile", "Food and Habitat Use by Two Sympatric Sciurus Species in Central Panama", "Ecological Relationships of Two Species of Akodon in Central Chile", and unnamed projects.
Keywords
Nature and Geography, Education, Science and Technology
Disciplines
Ornithology | Zoology
Size of Collection
1 box, 1 half-size box
Dates of Collection
1977-1997
Manuscript Number
UA RG 0011.053
Recommended Citation
Special Collections, Raymond H. Fogler Library, University of Maine, "Professor Glanz (William E.) Field Books, 1977-1997" (2020). Finding Aids. Number 509.
https://digitalcommons.library.umaine.edu/findingaids/509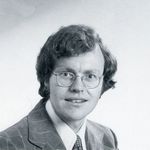 Included in