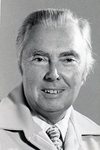 Files
Download
Download Collection Finding Aid (100 KB)
Description
David White Trafford was born in Blaine, Maine, in 1916. He graduated from the University of Maine in 1939 and received MA and Ph.D. degrees from Indiana University. He joined University of Maine faculty teaching history and was appointed chair of the University of Maine Study Abroad Program in 1965.
Trafford was affiliated with the Institute of American Studies Abroad, serving as an honorary fellow of the Institute, vice president for admissions and, during the early 1980s, as director of the Institute-Affiliated British Studies Centre in Kent, England. He retired from UMaine in 1979 and died in Florida in 1993.
Records primarily contain textual information associated with Trafford's position as a history professor at UMaine including Administrative and Committee Records, biographical information, teaching materials, exams, and general course material.
Keywords
Education, Government and Law
Size of Collection
6 boxes, 1 folio folder
Dates of Collection
1928-1979, bulk 1965-1979
Manuscript Number
UA RG 0011.030
Recommended Citation
Special Collections, Raymond H. Fogler Library, University of Maine, "Trafford (David White) Papers, 1928-1979" (2020). Finding Aids. Number 482.
https://digitalcommons.library.umaine.edu/findingaids/482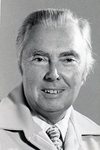 Included in