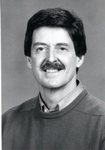 Files
Download
Download Collection Finding Aid (168 KB)
Description
The University of Maine has provided undergraduate education in social work and social welfare since the 1950's and began offering the BA degree in Social Work in 1972. The BSW program was granted initial accreditation from the Council on Social Work Education (CSWE) in 1979. The graduate program leading to the Master of Social Work degree was approved by the Board of Trustees in 1987. The University of Maine's School of Social Work (formerly Department of Social Work) was formed on July 1, 1989. The School is based in Annex C on the Orono campus and offers fully accredited BSW and MSW degree programs.
Much of the material in this record group appears to have come from William H. Whitaker, University of Maine associate professor of social work. Whitaker was co-principal investigator on a grant for Interdisciplinary Training for Health Care in Rural Maine and an advisor for an exchange program between the University of Maine and Kharkov University in Ukraine which was part of an agreement signed by the two universities in 1988. Whitaker was also a member of a number local, regional and national groups related to social justice, particularly related to peace and non-violence and welfare reform.
The records mainly contain textual information created and curated by the University of Maine School of Social Work, but there is also photographic material.
Keywords
Education, Social Movements and Services
Disciplines
Education | Social Work
Size of Collection
10 boxes
Dates of Collection
1966-1998, bulk 1989-1994
Manuscript Number
UA RG 0006.004.004
Recommended Citation
Special Collections, Raymond H. Fogler Library, University of Maine, "School of Social Work (University of Maine) Records, 1966-1998" (2019). Finding Aids. Number 470.
https://digitalcommons.library.umaine.edu/findingaids/470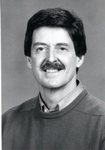 Included in