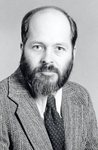 Files
Download
Download Collection Finding Aid (204 KB)
Description
Records in this collection are mainly textual information and photographic material created by Professor Alaric Faulkner and his survey teams. The record group also includes cartographic material, cassette tapes, and some computer discs and audio visual material.
The record series Administrative Records includes material related to the administration of the University of Maine's Department of Anthropology, includes a proposal for a graduate study in historical archaeology, details of Faulkner's appointment as Historical Archaeologist at the University of Maine in 1978, and a report by Faulkner on his activities from 1984-1985.
Alaric Faulkner was born January 12, 1945, in Peterborough, N.H. After graduating from Milton Academy in 1963 and from Harvard University in 1967. He received a doctorate in anthropology from Washington State University in 1972.
Faulkner came to the University of Maine in 1978 as the University's first Historical Archaeologist. The role was created to promote historical archeological research and scholarship in Maine, train students in field work and analysis for eventual careers in the field, and assist in the stewardship of historical archaeological sites within Maine and the region.
Faulkner was awarded tenure and retired with emeritus status in 2008. Faulkner died in 2011 at the age of 66.
Keywords
Education, Social Life and Customs
Disciplines
Anthropology | Archaeological Anthropology | Education
Size of Collection
20 boxes (20 linear feet), 9 map drawers, 7 photograph boxes
Dates of Collection
1962-2006, bulk 1978-1995
Manuscript Number
UA RG 0006.003.001
Recommended Citation
Special Collections, Raymond H. Fogler Library, University of Maine, "Department Of Anthropology (University Of Maine) Records, 1962-2006" (2018). Finding Aids. Number 391.
https://digitalcommons.library.umaine.edu/findingaids/391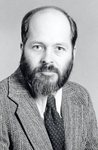 Included in