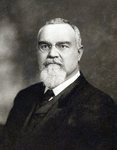 Files
Download
Download Collection Finding Aid (90 KB)
Description
The original College of Law (also known as School of Law) began its operations in 1898 and was located in Bangor, Maine in a building at Exchange and State streets. The building and records were destroyed during the 1911 Great Fire of Bangor. Following the fire the School relocated to a house at the corner of Second and Union streets in Bangor (now known as the Farrar building.
On May 10, 1918 the College moved to the University of Maine's Orono campus. In 1920 during World War I, the decision was made to suspend the College of Law because of financial constraints. Thereafter various attempts were made to reestablish the College, but it wasn't until 1961 that the University of Maine would once again have a School of Law following the merger between the University and Portland University which was approved by the 100th Maine Legislature.
The records mainly contain textual information created by the University Of Maine School Of Law (also known as the College of Law). The record group contains correspondence of William Walz who was the Dean of the University of Maine's School of Law (1902-1918).
Keywords
Education, Government and Law
Disciplines
Education | History | Law
Size of Collection
3 boxes
Dates of Collection
1903-1969, bulk 1912-1964
Manuscript Number
UA RG 0015.008
Recommended Citation
Special Collections, Raymond H. Fogler Library, University of Maine, "School of Law (University of Maine Records, 1903-1968" (2017). Finding Aids. Number 369.
https://digitalcommons.library.umaine.edu/findingaids/369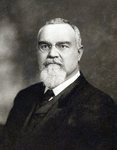 Included in