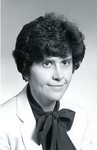 Files
Download
Download Collection Finding Aid (175 KB)
Description
In the fall of 1975 three UMaine faculty members, Ann Acheson, Jan Kulberg, and Jane Pease, taught UMaine's first class in women's studies: "Women in Society" "...an interdisciplinary analysis of women's roles from an anthropological, sociological, psychological, and historical perspective." Other courses would follow, but while the courses counted for credit, those who taught the classes were not paid. The Interdisciplinary approach to studying women and the social construction of gender evolved from work spearheaded by Dr. JoAnn Fritsche, Director of Equal Opportunity in developing strategies for the inclusion of women's experiences and perspectives in the educational process. After initially focusing on curriculum development Fritsche moved on to creating a women's studies program. Fritsche established the Women's Development Program which in addition to curriculum work on campus also formed community projects to meet the needs of local women.
In 1981, with financial support from President Silverman, Fritsche established a committee looking at gender inequity on campus. This work led to the eventual founding of the Women in the Curriculum (WIC) program which by 1986 was institutionalized and fully supported by UMaine. The WIC established a planning committee for women's studies. In 2014, Women's Studies became the Women's, Gender, and Sexuality Studies Program.
Records in this collection contain mostly textual information created and curated by the University of Maine's Women's, Gender, and Sexuality Studies Program (formerly known as the Women's Studies Program), but there are also photographic materials.
Keywords
Education, Race and Gender
Disciplines
Gender and Sexuality
Size of Collection
16 boxes
Dates of Collection
1970-2016
Manuscript Number
UA RG 0006.003.027
Recommended Citation
Special Collections, Raymond H. Fogler Library, University of Maine, "Women's, Gender, and Sexuality Studies Program (University of Maine) Records, 1970-2016" (2017). Finding Aids. Number 364.
https://digitalcommons.library.umaine.edu/findingaids/364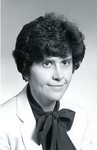 Included in