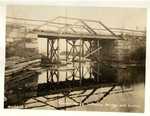 Files
Download
Download Collection Finding Aid (164 KB)
Description
The Penobscot Chemical Fibre Company was established in 1882 as a sawmill site in Old Town, Maine, which had been running since about 1860. The name was changed to the Penobscot Company in 1964. In 1967 the company was acquired by Diamond International Corporation and became the Penobscot Division of Diamond International. In 1983 the facility at Old Town was purchased by James River Corporation. In 2000 Georgia-Pacific purchased and took over operation of the Old Town plant.
The collection is arranged in four series:
I. Records of Penobscot Development Company,
II. Records of Penobscot Purchasing Company,
III. Records of Penobscot Chemical Fibre Company/Penobscot Company, and
IV. Records of Diamond Match Company, Diamond National and Diamond International.
Keywords
Business and Industry
Size of Collection
37 boxes 37 boxes (20 cubic feet); 28 linear feet ledgers (28 linear feet); 2 technical drawings 2 vertical plan files
Dates of Collection
1912-1993, bulk 1960-1990
Manuscript Number
SpC MS 0783
Recommended Citation
Special Collections, Raymond H. Fogler Library, University of Maine, "Penobscot Chemical Fibre Company Records, 1912-1993" (2016). Finding Aids. Number 310.
https://digitalcommons.library.umaine.edu/findingaids/310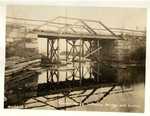 Included in