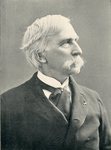 Files
Download
Download Collection Finding Aid (155 KB)
Description
Contains papers of various members of the Chamberlain family of Brewer, Maine, including those of Joshua Chamberlain, Jr., his wife Sarah Brastow Chamberlain, and their children Joshua L., Horace B., Sarah B., John Calhoun, and Thomas Davee Chamberlain.
Papers of members of the Farrington family are also included. Papers of Joshua Chamberlain, Jr. include a memorandum book, 1821, of his notes on geometry, surveying, etc.; incoming correspondence including a few letters from his son Joshua L. Chamberlain; and legal documents and maps reflecting his land ownership and logging activities. Sarah Brastow Chamberlain's papers include a few letters, 1852, 1877, from her son Joshua. Joshua L. Chamberlain's papers contain six letters written by him between 1868 and 1914; author's proofs of his book, The Passing of the Armies; copies of some of his published works; documents from Bowdoin College; and articles about him.
The papers of Horace B. Chamberlain and John Calhoun Chamberlain each include a small amount of material reflecting their studies at Bowdoin and at the Bangor Theological Seminary as well as copies of John Chamberlain's essays, poems, etc. Thomas Chamberlain's papers include materials on his enlistment and service in the 20th Maine Regiment Company G.
Farrington family papers include letters to Sarah Chamberlain Farrington from Joshua L. Chamberlain as well as various legal and business papers of the family, 1816-1955, and papers relating to Mill Dam School and School District No. 2 in Brewer, Maine.
Keywords
Education, Social Life and Customs
Size of Collection
1 box (1 linear foot)
Dates of Collection
1821-1958
Manuscript Number
SpC MS 0093
Recommended Citation
Special Collections, Raymond H. Fogler Library, University of Maine, "Chamberlain Family Papers, 1821-1958" (2015). Finding Aids. Number 247.
https://digitalcommons.library.umaine.edu/findingaids/247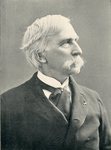 Included in