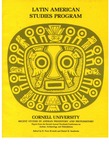 Files
Download Recent Studies Front Matter (14 KB)
Download Recent Studies Preface (55 KB)
Download Recent Studies Table of Contents (39 KB)
Download Recent Studies Introduction (198 KB)
Download Malpass: Preceramic & Formative, Cordillera Negra (663 KB)
Download Daggett: Early Horizon--Early Intermediate Period transition (657 KB)
Download Wallace: Paracas in Chincha & Pisco (1.1 MB)
Download Schaffer: Loma Negra (974 KB)
Download Benson: Moche Moon (520 KB)
Download Spencer & Redmond: High Llanos of Western Venezuela (865 KB)
Download Patterson: Pachacamac (593 KB)
Download Pollard: Spanish League (1015 KB)
Download Kubler: Andean Cosmogony (539 KB)
Download Program 1983 NCAAE (99 KB)
Description
The contributions in this volume represent nine of the twenty-three papers presented at the Second Annual Northeast Conference on Andean Archaeology and Ethnohistory (NCAAE) held at the American Museum of Natural History on November 19-20, 1983. Papers include "The Preceramic and Formative Period Occupations in the Cordillera Negra: Preliminary Report" by Michael A. Malpass, "The Early Horizon--Early Intermediate Period Transition: A View from the Nepena and Viru Valleys" by Richard E. Daggett, "Paracas in Chincha and Pisco: A Reappraisal of the Ocucaje Sequence" by Dwight T. Wallace, "Impressions in Metal: Reconstructing Burial Context at Loma Negra, Peru" by Anne-Louise Schaeffer, "The Moche Moon" by Elizabeth P. Benson, "Archaeological Investigation in the Andean Piedmont and High Llanos of Western Venezuela: A Preliminary Report" by Charles S. Spencer and Elsa M. Redmond, "Pachacamac--An Andean Oracle Under Inca Rule" by Thomas C. Patterson, "The Spanish League and Inca Sites: A Reassessment of the Itinerary of Juan de Matienzo through N.W. Argentina" by Gordon C. Pollard, and "Written Sources on Andean Cosmogony" by George Kubler.
Publisher
Cornell University Latin American Studies Program
Keywords
Early Perceramic Period, Early Intermediate Period, intra-regional interaction, Cordillera Negra Peru, Huachanmanmachay site, Tecliomachay site, Paijan Period, Recuay, Initial Period, camelids, Early Horizon, Nepena Valley, Viru Valley, Cerro Chacuascucho East site, Cerro Chacuascucho West site, Paracas ceramics, stylistic seriation, Chincha Valley, Pisco Valley, Ica Valley, Loma Negra site, Moche, archaeology of Venezuela, Curbati ceramic complex, Cano Seco ceramics, Gavan ceramic complex, Osoid ceramic series, Pachacamac, Inca, split inheritance, oracles, Spanish league, Juan de Matienzo, Calchaqui Valley, Andean cosmogony
Disciplines
Archaeological Anthropology | Ceramic Arts
Recommended Citation
Kvietok, D. Peter and Daniel H. Sandweiss, editors "Recent Studies in Andean Prehistory and Protohistory: Papers from the Second Annual Northeast Conference on Andean Archaeology and Ethnohistory" (1985) Ithaca, New York, Cornell Latin American Studies Program.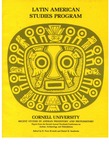 Included in