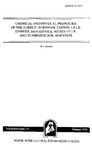 Description
Eight soil map units were sampled at five locations in Maine. The morphology of each site was described and samples were taken from each pedon by horizon for laboratory analyses. Soil samples were analyzed to determine their physical and chemical properties. The data were compiled into composite soil profiles using weighted means. Soil profile descriptions accompanied by the analyses of each pedon sampled are presented.
Publication Date
2-1-1990
Publisher
Maine Agricultural Experiment Station
Keywords
soils, soil classification
Recommended Citation
Rourke, R.V. 1990. Chemical and physical properties of the Aurelie, Burnham, Easton, Lille, Linneus, Monadnock, Nicholville, and Tunbridge Soil Map Units. Maine Agricultural Experiment Station Technical Bulletin 137.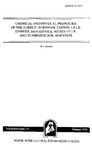 Included in